Navakar Technology feels pride in having expert team of developers and consultants, who specialize in working with new and proven technologies. We adapt and integrate these technologies to deliver the real world software solutions. Our teams have vast experience working with numerous programming languages, protocols, platforms, frameworks and technologies.
Microsoft Visual Studio/ .NET/ TFS/ Windows Azure
We provide cost effective and efficient solutions that utilize the team's expertise in Visual Studio using C#, VB.NET, ASP.NET, WPF, WCF, SOAP, XML, and Silverlight. We have our specialized team of Visual Studio Team Foundation Server who can help your company to automate collaboration among your development teams, set up version controls and agile planning, configure automated/ manual builds and manage test cases and reporting. Our highly professional cloud team can help you put your modern applications into Windows Azure. Contact us today to meet our Microsoft development team.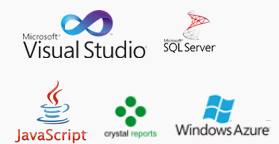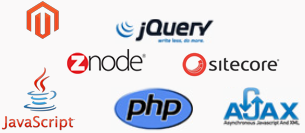 Content Management/ E-commerce Systems
Whether you are a small organization using open source solutions like WordPress, Magento, Joomla, DotNetNuke, and Umbraco, or you have invested in more flexible systems like Sitecore and Znode, our team at Navakar has the right experience to help you choose and build your content management and/ or e-commerce systems. We have certified Sitecore developers on the team that can help you build and manage scalable CMS within your budget. Our e-Marketing team has great experience in customizing your site to reach your current and potential customers through your successful channels of social media.
Mobile Technologies
Whether you are looking for iPhone, Android or Windows phone applications, our team of mobile experts can help you reach your on-the-go customers by developing content-rich and scalable mobile applications. We deliver cross-platform mobile apps with high performance and utility ranging from productivity, business and E-Commerce to gaming, leisure and social apps development.
We have solutions that can drive your business into reality. We help you implement the right technology for the right solution. If you have an idea, we can deliver it to turn it into your business. You can contact our technology team to find out how we can help your business grow.