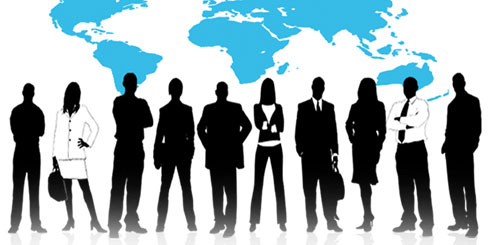 Keep on innovating and continuously optimizing your business applications and processes needs a delicate balance between enhancement and cost. Every organization or business nowadays is turning towards the software development outsourcing to control their costs. With a vast pool of high quality man power, rich quality offerings and encouraging policies followed by government, today India is emerging as dream destination for outsourcing software development. Navakar Technologies provides offshore software development solutions, by outsourcing your projects to software development houses in India. We follow a hybrid model, where our local experts act as a bridge to get your work done by outsourcing it, leaving all your worries and concerns to us. You never have to see or deal with our outsourcing team at all!
Our comprehensive process starts with gathering requirements and understanding your business objectives via local team. Then, our IT/business experts analyze every aspect of your projects from architecture to security; prepare all work flows, projects plans, timelines and budget before moving forward with outsourcing teams. We collaborate and coordinate with your teams locally to avoid any gaps with outsourced teams. We prepare proposals after taking reviews and. Once approved, we follow a strict delivery model to outsource the projects and get them delivered, with significant cost reduction without any issues as faced by regular outsourcing. We help you to get your projects done at low cost with the same high quality. Our proven process takes care of all issues unless faced working with direct outsourcing teams like right selection of vendor, intellectual property rights issues, communication, management methodology, quality, releases and failed deals. We offer a dynamic spectrum of application outsourcing and offshore software development solutions.
Our offshore outsourcing services portfolio includes:
Application Development, Maintenance and Enhancements.
Portfolio Management.
Packaged Application Services.
Performance Engineering.
Search Engine Optimization.
Creating Solution Architectures and definitions.
Quality Assurance, testing and Validation Services.
We create our outsourcing proposals to meet your specific needs after careful consideration of size and complexity. Fostering a greater superiority in operations and strategies, our approach is targeted towards making your business more competitive. At Navakar, we understand what it means to run a business and offer a wide range of outsourcing services to build and excel your business.